Decision Support in Urban Social-Ecological Systems
AE8 - 8th International Architecture and Environment Symposium Decision Support in Urban Social-Ecological Systems.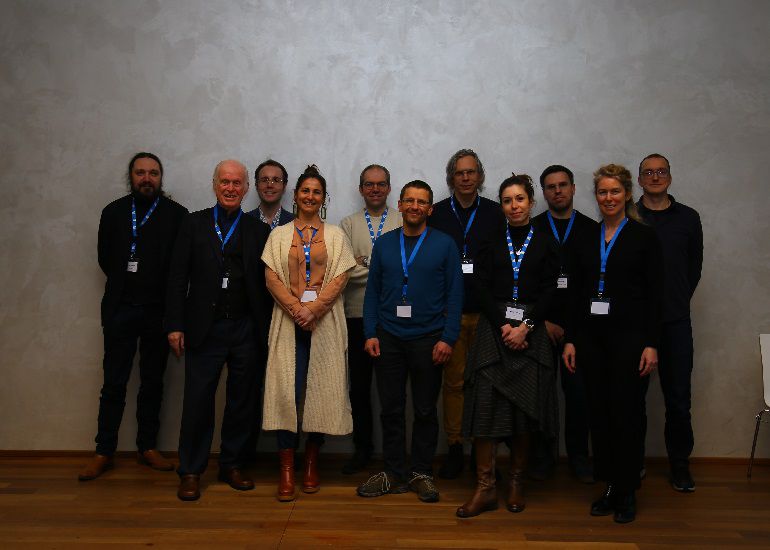 On This Page
On February 2 and 3, 2023, the eight edition of the AE symposium was jointly organized by the Special Interest Group "Knowledge Discovery in Architecture" at the Center for Artificial Intelligence and Machine Learning (CAIML) and the Department for Digital Architecture and Planning at Vienna University of Technology and the Architecture Internationalization Demonstration School at Southeast University in Nanjing, China.
The symposium addressed the challenges of urbanization for decision-making and sustainability in the built environment from a social-ecological systems perspective. 10 speakers presented their perspectives on current topic.
Presentations
Here you can download the presentation slides.
From Understanding Social-Ecological Systems to Decision-Support in Urban Environments
09:00 Welcome and Introduction
09:20 Introductory Note, Defne Sunguroglu Hensel 
09:40 Redesigning our Urban World, Frederick Steiner 
10:05 Coffee Break 
10:30 People, Nature and Architecture, Derek Clements Croome, slides 
10:55 Understanding Biocultural Diversity in Landscapes, Tobias Plieninger
11:20 Ontologies for Urban Social-Ecological Systems, Cedric Pruski, slides
11:45 Urban Futures in a Changing Climate, Ahmed Mustafa 
12:10 Lunch Break
Evidence-Based Decision-Making Processes in Social-Ecological Systems Research
14:00 Introductory Note, Milica Vujovic 
14:20 Context-Aware Ambient Cooling in Outdoor Environments, Djordje Stojanovic
14:45 Internet of Ecologies, Mathilde Marengo, slides
15:10 Coffee Break 
15:35 Human-City Interaction, Florian Michahelles, slides
15:55 SustainGraph: a Knowledge Graph-Progress Towards the SDGS, Anastasios Zafeiropoulos, slides
16:15 Autographic Design and the Limits of Data-Driven Decision-Making, Dietmar Offenhuber
16:35 Q&A 
17:35 Final Words
Photos