UNIQA Lectures: "The Data Mesh"
Mario Meir-Huber, Head of Data at UNIQA.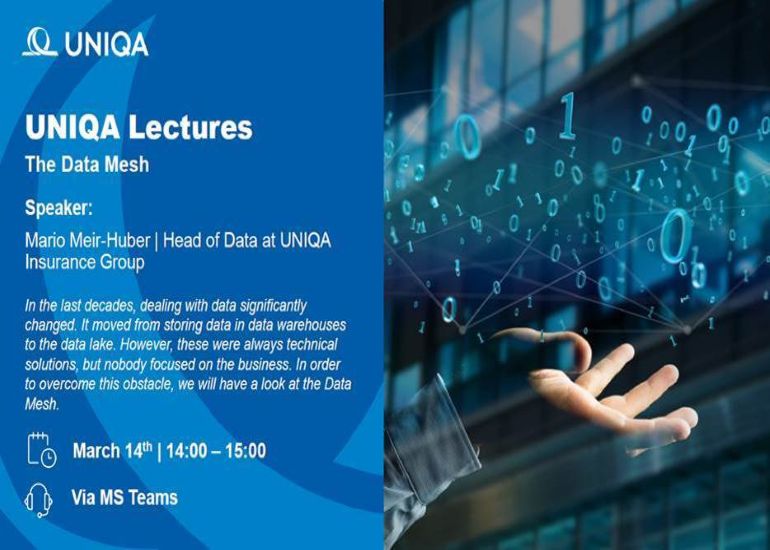 March 14th
2022
14:00 – 15:00 CET
This is an online-only event.
See description for details.
On This Page
Speaker: Mario Meir-Huber, Head of Data at UNIQA Insurance Group
About the Event
UNIQA organizes on Monday, 14.03.2022, at 14:00 an online lecture for students about "The Data Mesh". The presentation is on MS Teams and will last about 45 minutes (and 15 minutes for the questions).
Please register at zuzana.presalovicova@uniqa.at until Friday, 11.03.2022.
Abstract
In the last decades, dealing with data significantly changed. It moved from storing data in data warehouses to the data lake. However, these were always technical solutions, but nobody focused on the business. In order to overcome this obstacle, we will have a look at the Data Mesh.