IJCAI-ECAI 2022
The premier international gathering of researchers in AI is coming to Vienna.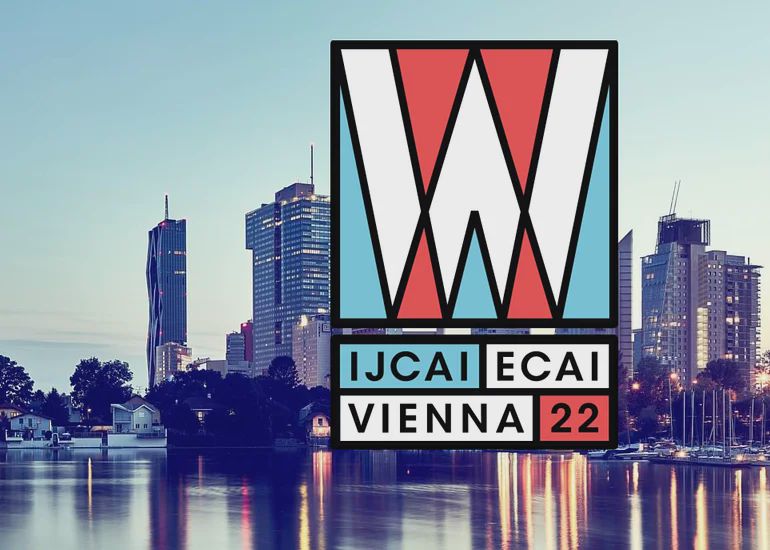 July 23rd – 29th
2022
09:00 – 19:00 CEST
Messe Wien, Halle B
1020 Vienna, Messeplatz 1
About the Event
The 31st International Joint Conference on Artificial Intelligence (IJCAI) and the 25th European Conference on Artificial Intelligence (ECAI) are coming to Vienna, hosting one of the largest gatherings of researchers in AI worldwide.
With keynotes from expert researchers in academia and industry, an in-depth program on technological and societal issues, as well as various accompanying events in Vienna.
Program
The IJCAI-ECAI 2022 will feature workshops, tutorials, a doctoral consortium, competitions, and challenges. There will be an early career spotlight track for upcoming researchers as well as two thematic special tracks, "AI for Good" and "AI, the Arts, and Creativity". Stay tuned for the demo and robot exhibition tracks, where you'll experience research hands-on. The diversity program, focusing on equity and inclusion in AI, will feature AI and NLP in Africa, diversity in AI research, women in AI, and an AI for cognitive and physical frailty workshop.
Find the program overview and details on accepted papers and workshops here.